Anderlecht beat Lokeren in the last minute
FRIDAY, 8 SEPTEMBER 2017, 20:25 - Sporting W.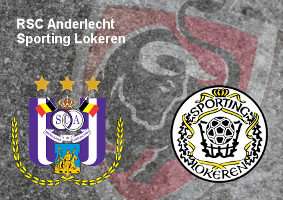 GAMES Anderlecht beat Lokeren on Friday evening with 3-2. The Mauves came back from a lost situation in the very last minute of the match thanks to Teodorczyk. The level of play wasn't, once again, good. On Tuesday, Bayern Munich awaits in the Champions League.


Anderlecht started with Boeckx back in the goal instead of Sels. Najar returned from an injury and Kums wasn't even in the selection. With these changes, Weiler tried to turn the tide for his team and take points again. And after just 4 minutes of play, it seemed he was right: Onyekuru scored after a corner kick: 1-0.

Lokeren immediately took control over the match after the goal. Boeckx had to prevent two excellent attemps to go in, but just three minutes later he was beaten on an attempt of Miric: 1-1. Anderlecht really collapsed now and Boeckx had a lot of work. Only Dendoncker was able to threaten the visiting goalie with a shot right on the post. But before half time, Lokeren scored the deserved second goal through Skulason: 1-2.

The second half started with De Ridder having a chance to finish off the match, but Boeckx prevented a goal. Slowly but surely Anderlecht took control though. Teodorczyk had a chance with a header on a center of Deschacht, but his attempt was saved. Onyekuru was in the right location though to score in the rebound: 2-2. The Mauves launched an offensive now with the end of the match coming close. Onyekuru hit the post and Deschacht's header was cleared from the goal line. But in the very last minute of the match, Teodorczyk pushed the ball into the goal on a good center of Stanciu: 3-2, final score.
anderlecht-online forum