Anderlecht fight back against Manchester United
FRIDAY, 14 APRIL 2017, 01:30 - Skyhawk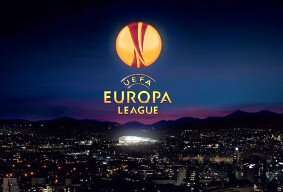 GAMES RSC Anderlecht and Manchester United kept each other in balance in the first leg of the quarter finals of the Europa League. The match ended in a 1-1 draw, which leaves opportunities for both teams in the return game next week.

Anderlecht started with Stanciu in the team for Hanni and Thelin replaced Teodorczyk who suffered with a shoulder problem. Nuytinck took the place of Spajic and was tasked with keeping Ibrahimovic from scoring.

During the first ten minutes of the match, Anderlecht and Manchester both showed offensive intentions, without really having a good opportunity to score. Slowly but surely, the visitors increased the pace and put pressure on the man in ball possession. Anderlecht clearly lacked the creativity and preciseness and escape from the pressure, though the defence held. Especially Kara and Nuytinck were always in the right position to prevent any danger. Once, the Mauves were also helped by the post: Ibrahimovic came sliding in but was stopped by goalkeeper Rubén and Lingard's rebound struck the upright. Ten minutes before the end of the first half, the goal fell anyway: Rubén saved Rashford's shot, but Mkhitaryan pushed the rebound in an empty goal. 

Anderlecht tried to turn the tide in the second half. The Mauves opened with a few good combinations over the wing under impulse of Acheampong. But the last pass was always just not good enough to create some real chances. Mkhitaryan had the best chance on the other side, but his effort missed the target.

The Mauves gained speed, strength and creativity when Stanciu and Thelin, both playing a weak game, were replaced by Hanni and Teodorzcyk. The Macunians lost their grip on the match a little though Anderlecht couldn't really threaten goalkeeper Romero. Until six minutes before the end: Obradovic started a good rush on the wing and centred for Dendoncker who headed the equaliser against the net. A few minutes earlier, Pogba and Fellaini had missed two chances on the other side.

With the 1-1 draw, everything is still possible next week in Manchester. Though one thing is for sure: Anderlecht will have to score at least once to have a chance to qualify for the semi-finals.


anderlecht-online forum