Second scoreless draw in a row after terrible match
SATURDAY, 4 FEBRUARY 2017, 23:05 - Skyhawk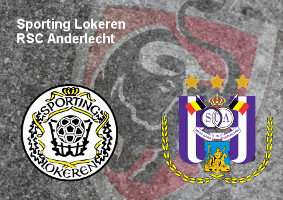 GAMES Anderlecht and Lokeren kept each other in balance yesterday. A boring match ended on a scoreless draw. Anderlecht failed to take the lead in the ranking for the second time in a row. Bruges can even increase the gap to three points tomorrow, if they win.

The match in Lokeren was one to rapidly forget. Both teams weren't able to create any serious chances due to a low pace and many bad passes. Teodorczyk seemed to be the only player who tried to do something. The 0-0 a half time was logical.

The second half wasn't much better. Lokeren even had the biggest chance of the match when Bolbat appeared alone in front of Boeckx but his shot went over. Anderlecht had one serious chance on a free kick, but Nuytinck came to late to score in the rebound. Finale score: 0-0.


anderlecht-online forum