Anderlecht failed to take the lead
MONDAY, 30 JANUARY 2017, 00:25 - Skyhawk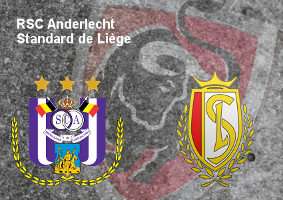 GAMES Anderlecht had the opportunity to take the lead after Bruges had lost against Ghent today. Anderlecht did not come further than a scoreless draw against Standard, despite 15 excellent chances. Standard was reduced to ten men after just one minute of play.

The game started with a red card for Mladenovic, who had made a movement in the direction of Chipciu: the red card was referee Vertenten's harsh decision. Anderlecht would go on dominating the entire match from then on. In the first half, Trebel had the best opportunity with a shot on the post. Chipciu, Dendoncker and Teodorzcyk all had good chances to beat goalkeeper Gillet, but he kept his net clean in the first half.

The second half started with a fantastic shot of Obradovic, but this time the crossbar stood in the way of a goal. Anderlecht had about 70% ball possession but dropped the pace, only to unleash a formidable final offensive 20 minutes before time. It started with a hard effort of Dendoncker, once again stopped by Gillet. Stanciu and later also Teodorzcyk appeared alone in front of the goalie, but couldn't get past him. That same Teodorzcyk also came just a fraction too late to deviate a centre from the flank into the goal. In the last minute, his attempt to deviate the ball with his chest into the goal went over. And the very last chance was for Hanni: his volley missed the target for inches. Meanwhile, Belfodil had gotten a red card in the last minute, so Standard ended the match with nine. 


anderlecht-online forum