Anderlecht-Bruges: 0-0
MONDAY, 12 DECEMBER 2016, 11:57 - D.A.B.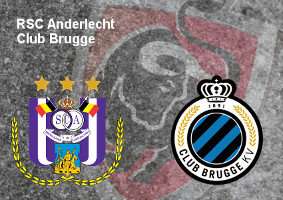 GAMES A boring game between Anderlecht and Bruges ended on a scoreless draw yesterday. The Mauves dominated most of the match, but were never able to create serious chances. The 0-0 final score was therefore logical.

Anderlecht dominated the entire first half, but only had two chances: Dendoncker's header was saved by Butelle and a scrimmage in front of the goal did not result in a goal. Bruges could not test goalkeeper Boeckx one single time.

The second half was better and started with some pressure from the visitors. They had a few small chances, but the home side rapidly took control again. Hanni, Tielemans and Dendoncker tested Butelle, but the best chance was for Chipciu: the Romanian winger stole the ball and stormed alone towards Butelle, yet he lost his calm and his effort went high over the target. Bruges ended the game with a bit of pressure, but the score line remained unchanged.


anderlecht-online forum