Anderlecht throw away group victory
MONDAY, 12 DECEMBER 2016, 11:42 - D.A.B.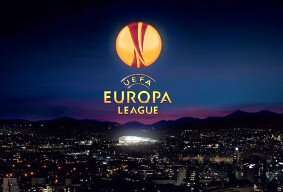 GAMES Anderlecht lost against St.-Etienne with 2-3 and therefore ends second in the Europa League group. This means the Mauves won't be seeded for the draw for the next round. 

Anderlecht, already qualified, started with a few reserves. The young Vancamp took Teodorzcyk's place, but also Hanni stayed on the bench. The Mauves had total control over the first half though. This resulted in a quick 2-0 lead with goals of Chipciu and Stanciu.

The match seemed decided at half time, but Anderlecht's collapse in the second half was complete. First, the visitors missed a penalty, but two goals of Soderlund (after weak defending) rapidly brought the French back into the match. Coach Weiler brought Hanni and Teodorczyk into play, but they couldn't turn the tide. Anderlecht had one excellent chance to score the 3-2, but the goal fell on the other side: Monnet-Paquet decided the match.


anderlecht-online forum