Anderlecht already qualified for next Europa League round
FRIDAY, 25 NOVEMBER 2016, 12:12 - D.A.B.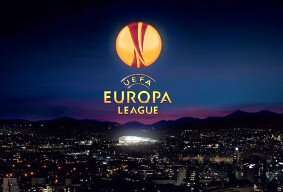 GAMES Anderlecht beat Qabala yesterday with 1-3. It wasn't an easy victory after again a rather disappointing match. But it was enough for the qualification seen the fact that Mainz and St-Etienne, the other two teams in the group, each took one point (0-0). With a draw or better in the last match, Anderlecht will even win the group.

There were a few surprises in Weiler's line-up. Goalkeeper Roef was replaced by second goalie Boeckx. And Hanni also started on the bench. 

The Mauves started the match rather well, with the opening goal of Tielemans after just 10 minutes of play. Everything under control, it seemed, but Qabala rapidly equalised after the referee granted the home side a very light penalty: Ricardinho scored. Anderlecht remained the best team during the first 45 minutes and had a few opportunities to score. Yet the score line remained unchanged.

The second half was a disaster. Qabala took control over the match, created several chances and Anderlecht was forced back into their defensive lines by this modest opponent. An excellent intervention of goalkeeper Boeckx led to a completely imaginary penalty for Qabala. Ricardinho scored, but the penalty had to be retaken for even more imaginary reasons. Justice prevailed eventually when Ricardinho missed on the second attempt.

By the end of the match, Anderlecht tried to set up a final offensive. First, it led to the second yellow card of Eyubov. And seconds later, a good Bruno scored the 1-2. In injury time, Teodorczyk even scored the 1-3.

Thanks to the draw in the other match, Anderlecht and St-Etienne are both qualified for the next round. In the last match, both teams will decide (in Brussels) over the first place in the group stage. Or a draw or better is enough for Anderlecht to take the first place.
anderlecht-online forum