Weak Anderlecht took one point in Germany
SUNDAY, 23 OCTOBER 2016, 16:12 - Skyhawk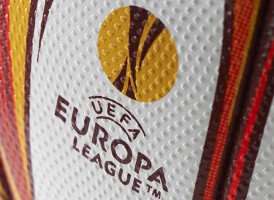 GAMES Anderlecht took one point in Mainz on Thursday and remains in the first position in their Europa League group with five points. The Mauves have to share this position with Mainz and St.-Etienne. 

Coach Weiler was in the mood for an experiment and started with Deschacht - Kara - Nuytinck in the defense. Strangely enough, left back Deschacht had to occupy the right back position in this system. This was of course asking for problems and those problems came rapidly. Mainz had the match under control, created a few chances and was able to score when Deschacht caused a penalty: 1-0. Mainz would remain in control of the entire first half, though Anderlecht slowly restored the balance in the match. Hanni had two excellent opportunities to score, but in general Anderlecht's pace of play was just too low. 

The second half started with a good chance for De Blasis who could have doubled the lead for Mainz. But Anderlecht played more offensively now and took control over the midfield. This didn't result in many chances though. The equaliser of Teodorczyk was therefore a bit of a surprise: the striker headed the ball against the net: 1-1. Anderlecht seemed to be pleased with one point and limited themselves to defending. Mainz didn't really threaten the visiting defense anymore. Final result: 1-1.


anderlecht-online forum