Anderlecht take the lead in the league
THURSDAY, 20 OCTOBER 2016, 20:45 - Skyhawk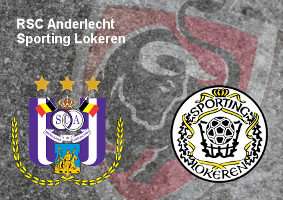 GAMES Anderlecht beat Lokeren with 1-0 on Sunday with a goal in the very last minute. With this victory, Anderlecht take the lead in the Jupiler Pro League. Though the game wasn't good and the victory hardly deserved.

The first half was simply boring to watch with just a few chances. Lokeren and Anderlecht kept each other in balance and the 0-0 at half time was therefore only logical. 

The second half had a lot more to offer, but most of the danger came from the visiting team. Lokeren had a handful of excellent chances, but some luck and a good goalkeeper Roef kept the Mauves into the match. The visitors also deserved a penalty after a clear foul of Acheampong, but didn't get it. 

After 20 minutes into the second half, RSCA restored the balance in the match and created a few smaller opportunities. Badji had the best chance, but his effort struck the post. When Galitsios got red, things became a little easier for Anderlecht and in the very last minute Teodorczyk managed to score the winning goal with a header: 1-0.


anderlecht-online forum