Anderlecht beat Genk with 0-2
WEDNESDAY, 21 SEPTEMBER 2016, 05:12 - Skyhawk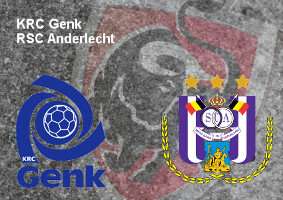 GAMES Anderlecht took the three points in Genk last weekend, but it was the home side that had the most chances and deserved the victory. Yet Anderlecht proved to be more efficient and had the referee on their side in a few disputable phases.

Racing Genk dominated the entire first half. The home side had several chances to open the score, but forgot to do so. Anderlecht's defense looked a bit more solid than last weeks with Deschacht in the team instead of Nuytinck. Susic had the best chance, but Roef saved with the help of the post. Also Bailey could have scored twice, but missed. Karelis followed his example. 
Hanni had the best opportunity for Anderlecht for his effort missed the target. Despite all the spectacle, the score at half time remained 0-0.

In the second half, first Stanciu and later also Buffel hit the crossbar. After 65 minutes, Anderlecht opened the score. Referee Lardot gave a free kick for a foul that wasn't one and Kara scored against his ex-club: 0-1. When Pozuelo got his second yellow card, the match seemed over. In the 74th minute, Harbaoui took away all doubt by scoring on a centre of Capel: 0-2. At the end of the match, Colley also got red and Genk ended the match with 9 players.
 


anderlecht-online forum