Anderlecht throw away victory in last seconds
MONDAY, 29 AUGUST 2016, 00:31 - Skyhawk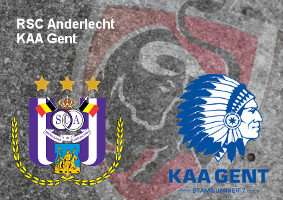 GAMES Anderlecht threw away the victory in the very last second of the match when Asaré scored th 2-2. The goal was more than deserved for the visitors though as they dominated most of the match and created a lot of chances.

KAA Gent was clearly the better team in the first half. Anderlecht's defense performed incredibly weak and was beaten on every single attack. Luckily for the Brussels' team, Jérémy Perbet wasted most of Gent's chances. Also goalkeeper Roef performed well and saved several chances. Even the post helped Anderlecht making the score at half time 1-1. The Mauves had opened the score though. Tielemans was able to score the penalty that resulted from a foul on Acheampong. Just 30 seconds later, Simon had already equalised with a fantastic shot in the upper right corner.

Coach Weiler realised what the problem was during half time and replaced half of his defense. Badji and Capel were taken off the field for Sowah and Deschacht. This allowed Acheampong to move to the midfield. And the Mauves played a lot better in the second half. Teodorczyk even immediately scored the 2-1 with an individual action and a great goal. The visitors kept attacking and Anderlecht limited theirselves to defending the lead. Kums was close to scoring the 2-2, but the upright once again saved Anderlecht. In the very last second, the equaliser fell anyway: Asaré scored with a brilliant volley.


anderlecht-online forum