Europa League: Easy qualification for Anderlecht
SATURDAY, 27 AUGUST 2016, 16:01 - Skyhawk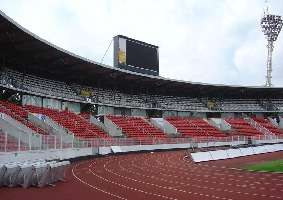 GAMES Anderlecht qualified easily for the group stage of the Europa League. The Mauves beat Slavia Prague at home with 3-0. The Belgians had also won the first leg with 0-3. Goals came from Tielemans, Teodorzcyk and Heylen.

Anderlecht dominated the entire match and kept the visitors far away from their goal. Slavia could only be dangerous with a few efforts from distance. Anderlecht opened the score rapidly though, taking away the last bit of hope from the Czechs on a stunt. After a light push in the box, the ball went on the penalty spot and Tielemans placed the ball perfectly into the right bottom corner. Teodorczyk scored the second goal, also on penalty after Acheampong was brought down in the box. 2-0 at half time.

Anderlecht conserved energy in the second half but scored one more: Heylen infiltrated from the midfield and places the ball in the upper left corner with a fantastic strike: 3-0. Anderlecht also hit the post and the crossbar, but the score remained at 3-0.


anderlecht-online forum