Victory over Slavia Prague: 0-3
THURSDAY, 18 AUGUST 2016, 23:30 - Zabriskie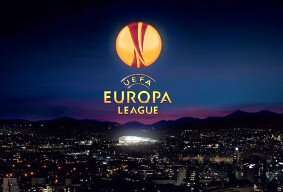 GAMES - WEBSITE In the first leg of the Europa League Play-Off, Anderlecht managed to win with 3-0 over Slavia Prague. This means the Mauves are in an excellent position to qualify themselves for the group stage next week.


With Teodorczyk and Sylla in the starting eleven, Weiler had offensive plans for the night. His plans turned out to be working, because Anderlecht opened the game very aggressive. The Mauves dominated in the first half, however this didn't result in a goal. The home side showed themselves in the end of the first half with a few chances. 
In the second half, Sylla scored the first goal in the 50th minute thanks to preparing work from Chipciu. Only ten minutes later, Chipciu hit the crossbar after a corner and Teodorczyk scored the 0-2 in the rebound. Fifteen minutes before the final whistle, Hanni pulled out a stunning strike, resulting in the final score of 0-3.  

The second leg of the Play-Off is next week on Thursday.
 
anderlecht-online forum