Champions League already over after weak performance
WEDNESDAY, 3 AUGUST 2016, 23:59 - Skyhawk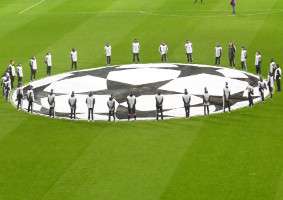 GAMES Anderlecht lost tonight against Rostov with 0-2 in the Champions League qualification round. Despite the good 2-2 in Russia last week, the Mauves are already eliminated and move to the Europa League.

Rostov was the better team tonight. Anderlecht started with good intentions, but the lack of a decent striker was painfully clear. During 90 minutes, the home side could only create two decent chances. One of these efforts ended on the post.

Rostov on the other hand had an easy night. The Russians relied on a good organisation, a strong defence and a lot of physical power. That combined with efficient strikers was more than enough to knock out Anderlecht with ease. The first goal fell after just 20 minutes. The second one early in the second half. Noboa and Azmoun were the names on the score board. 

The first debacle of the season is already a fact. And the Champions League logo that we used to illustrate this article, won't be shown again this season. Instead, we'll start dusting off our images of the Europa League...


anderlecht-online forum