Rostov - Anderlecht 2-2
WEDNESDAY, 27 JULY 2016, 11:27 - D.A.B.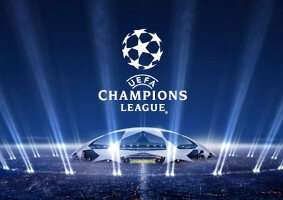 GAMES Rostov and Anderlecht played 2-2 yesterday in the 3rd Champions League qualification round. With this result, the Mauves have a good position to advance to the play-off round. Anderlecht took the lead twice, but Rostov managed to return each time.

The game started excellently for Anderlecht with a goal in the second minute. The influence of new coach Weiler was immediately visible: the team had practised on different variants of corner kicks and that paid off. Tielemans let the ball go and Hanni scored on the first post. Rostov needed a few minutes to recover from this blow, but slowly increased the pressure. Anderlecht's defence still needs some work though: every time Bukharov showed up in front of the goal, it caused panic. And that resulted in a free kick on which the home side scored. Roef managed to save the first attempt but was defeated in the rebound: 1-1 Ezzatollahi. After a few difficult minutes, with good chances for Bastos and Navas, Anderlecht managed to take control again and Hanni was close of scoring his second of the evening. Though the score line remained unchanged up until half time.

The second half started with an impressive Anderlecht. The Belgians put high pressure on Rostov and created chance after chance. Especially Tielemans was very active with a lot of good shots from distance. After 52 minutes, one of these shots also went in: 1-2! But the Mauves weren't able to enjoy their lead for a long time. 7 minutes later Rostov was helped by the Italian referee who saw a penalty in an innocent duel between Gatcan and Defour. Poloz accepted the gift and scored: 2-2.

Anderlecht was satisfied with the draw though and did not go looking for a third goal anymore. Rostov did and came close for a few times: Azmoun scored but was caught offside and Ezzatollahi's effort struck the crossbar. By the end of the match, the Belgians regained control though and the match ended in a draw.


anderlecht-online forum