Perfect hold-up in Monaco: 0-2
FRIDAY, 27 NOVEMBER 2015, 12:00 - D.A.B.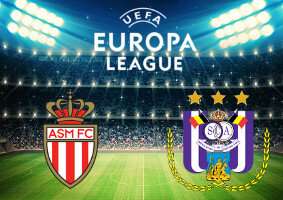 GAMES Anderlecht committed the perfect hold-up yesterday in Monaco. The Mauves were able to withstand the offensive pressure from the home team during the entire match and scored two goals themselves out of three chances: 0-2.

During the first 30 minutes, a superior Monaco controlled the match and created a handful of excellent chances. Especially El-Shaarawy and Pasalic caused a lot of problems in the Anderlecht defence. Both players did not keep their cool in front of the goal though and were not able to convert the chances into a goal. Half-way the first half, Anderlecht tried to restore the balance in the game, but the Belgians were not really able to set up one good attack. But that didn't keep them from opening the score just one minute before half time: the ball fell in front of Gillet's foot after a corner kick. Anderlecht's right back didn't hesitate and his effort from just outside the box went into the goal: 0-1.

The second half brought more of the same: Monaco unleashed a major offensive looking for the equaliser, but Anderlecht's defence stood strong. The few times the home side was able to find a gap in the defensive lines, a good Silvio Proto stood in the way and prevented a goal. With the end of the match approaching, the pressure kept increasing and coach Hasi decided to speculate on the counter attack. With Ezekiel and Acheampong, he brought two fast wingers into the game. And that paid off rapidly. Ten minutes before the end of the match, Acheampong was able to manoeuvre himself past his defender on a long ball and he defeated goalkeeper Subasic with a subtile push against the ball: 0-2.

Monaco tried to do something about the scoreline in the last ten minutes, but was once again stopped by a good Silvio Proto. With this victory, the Mauves take the second place in group. In victory in the last match against Qarabag will do for the qualification. Even a draw can be enough, in case Monaco doesn't win in Tottenham, that is already qualified but can still lose the first place in the group to Anderlecht.


anderlecht-online forum