Anderlecht lost points against defensive Kortrijk
SUNDAY, 1 NOVEMBER 2015, 20:32 - Skyhawk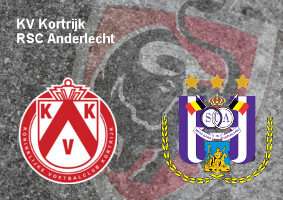 GAMES The mid-week match did not go well for Anderlecht. The Mauves had quite some chances to decide the match but were unlucky. Final score: 1-1.

Anderlecht were the dominant in Kortrijk throughout the entire match. But the home side score on a fast counter attack: 1-0. Ezekiel and Okaka had excellent chances to equalise. And also Gillet missed in front of keeper Keet.

RSCA started well in the second half and scored through Ezekiel after a good combination. The visitors kept looking for the equaliser but Kortrijk put up a defensive wall. Okaka had a good chance in the last seconds but Keet deviated the ball just enough. Meanwhile Anderlecht should have gotten three penalties but the referee refused to cooperate. Final score: 1-1.

 


anderlecht-online forum